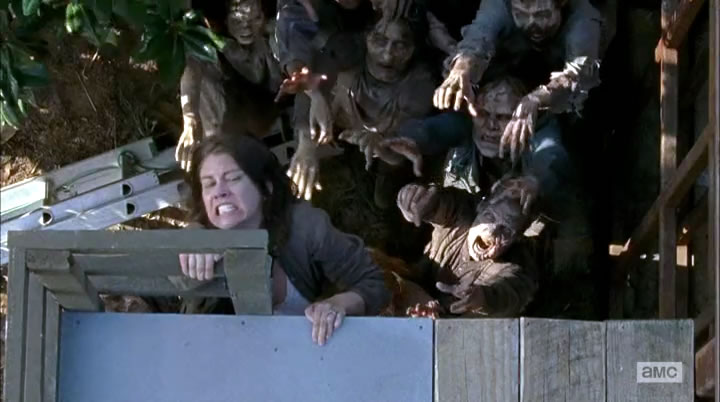 Walking Dead Season 6, Episode 8 "Start to Finish"
After having a few moments of peace, trouble finds its way to Alexandria yet again. Only this time, the threat might be too big to defeat.
There are recurring themes of grace and forgiveness, justice and punishment that resonate throughout this episode.
Watch Walking Dead Season 6, Episode 8 "Start to Finish" on:
And here is a list of sponsors worth patronizing:
Into the Badlands Series Premiere Sunday, November 15 10/9c
Paranormal Activity
2016 MKZ Hybrid
Misery on Broadway
American Express Premier Rewards Gold
Subway
Dos Equis #Masquerade
All-in-One plan from AT&T and DirecTV 1 800-IMAGINE
Comic Book Men
Wendy's 4 for $4
Guitar Hero Live
Gain Flings #MusicToYourNose
iPhone 6S
Verizon Wireless 1.866.2.join.in vzw.com
Dodge Charger
Aladdin the Musical
dish 1-800-DISH-LOCK DISH.COM
Assassin's Creed Syndicate
The Walking Dead – No Man's Land
Google Nexus 5X
Hulu.com
XBOX One