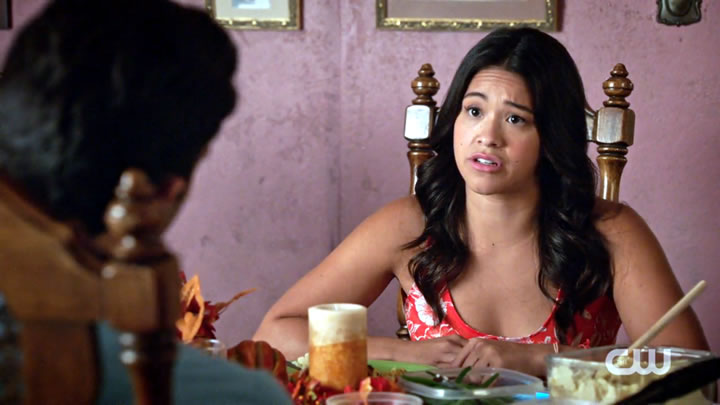 Jane the Virgin Season 2, Episode 7 "Chapter Twenty-Nine"
Jane (Gina Rodriguez) and Rafael (Justin Baldoni) interview potential babysitters to help take some of the pressure off everyone, but Jane has specific and lengthy requirements.
What the what?! Not all things are what they seem to be–that's the theme woven throughout everyone's storyline in this episode. There are liars and posers and fakers, oh my!
Watch Jane the Virgin Season 2, Episode 7 "Chapter Twenty-Nine" here:
Also, remember to support the sponsors of Jane the Virgin:
LG V10, from Verizon
Payless
Milky Way
Push Up Drama Mascara from Maybelline New York #pushupmascara
Campbell's Organic Soups
Old Navy entire store on sale up to 60% off 11/4-11/11 #runtooldnavy
Samsung Gear2
Disney Pixar's The Good Dinosaur
Nature Valley Crunchy Bar
Febreeze Air Effects
Cricket Wireless
Time Warner Cable
Motorola Droid Turbo 2 on Verizon
Red Robin
Pampers
Jergens Wet Skin Moisturizer
Halos California Mandarins
Snickers #EatASnickers
Trainwreck
Sprint 800-SPRINT-1
Prego Traditional
Honey Nut Cheerios
Victoria's Secret
Olive Garden