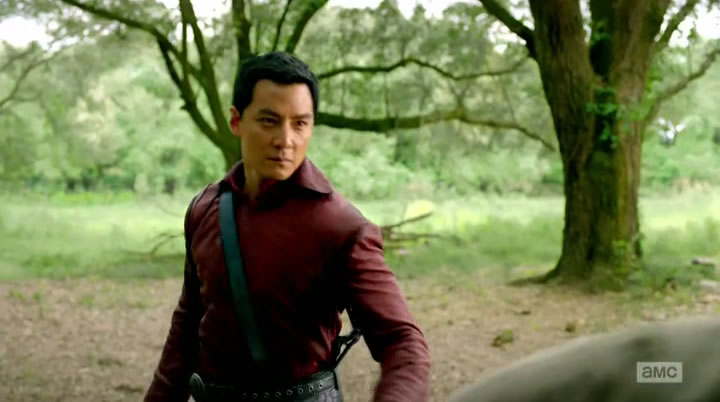 Into the Badlands, Season 1, Episode 1 "The Fort"
In the Season 1 premiere, the Badlands' deadliest Clipper, Sunny, rescues a mysterious boy, M.K., who harbors a dark secret, but may also know the way out of the Badlands.
I mean, just the opening scene alone is only a glimpse of what's to come.
This is just a taste of the opening fight scene. Probably just a taste of the entire series. Yes yes, we know it's what everyone is saying "more like Into the Badass," and yes, Daniel Wu is a total badass. We want more.
Watch Into the Badlands, Season 1, Episode 1 "The Fort" on: