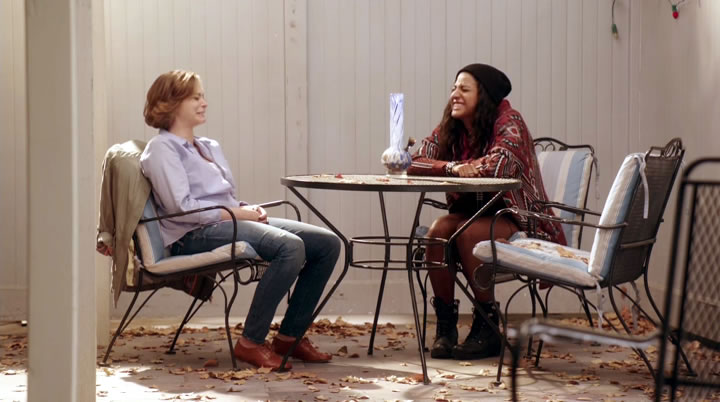 Crazy Ex-Girlfriend Season 1, Episode 7 "I'm So Happy That Josh Is So Happy!"
Rebecca endures a tough week after learning some news about Josh, but Dr. Phil arrives to help her. Meanwhile, Paula is pursued by an important new client—and not just professionally.
Whitefeather & Associates brings on the SGV's biggest client, Calvin Young (Cedric Yarbrough). While IMDb lists him as being in only one episode, we're hoping that CW's order of five additional episodes this season means we'll be seeing more of Mr. Young.
How sweet would it be to have this music play whenever you made an entrance?
Only Rachel Bloom can make French depression sexy and hilarious:
And if there's anyone I'd love to get baked with, it would be Rachel Bloom and Vella Lovell:
Watch Crazy Ex-Girlfriend Season 1, Episode 7 "I'm So Happy That Josh Is So Happy!" here:
Also, remember to support the sponsors of Crazy Ex-Girlfriend:
LG V10, from Verizon
Payless
Milky Way
Push Up Drama Mascara from Maybelline New York #pushupmascara
Campbell's Organic Soups
Old Navy entire store on sale up to 60% off 11/4-11/11 #runtooldnavy
Samsung Gear2
Disney Pixar's The Good Dinosaur
Nature Valley Crunchy Bar
Febreeze Air Effects
Cricket Wireless
Time Warner Cable
Motorola Droid Turbo 2 on Verizon
Red Robin
Pampers
Jergens Wet Skin Moisturizer
Halos California Mandarins
Snickers #EatASnickers
Trainwreck
Sprint 800-SPRINT-1
Prego Traditional
Honey Nut Cheerios
Victoria's Secret
Olive Garden