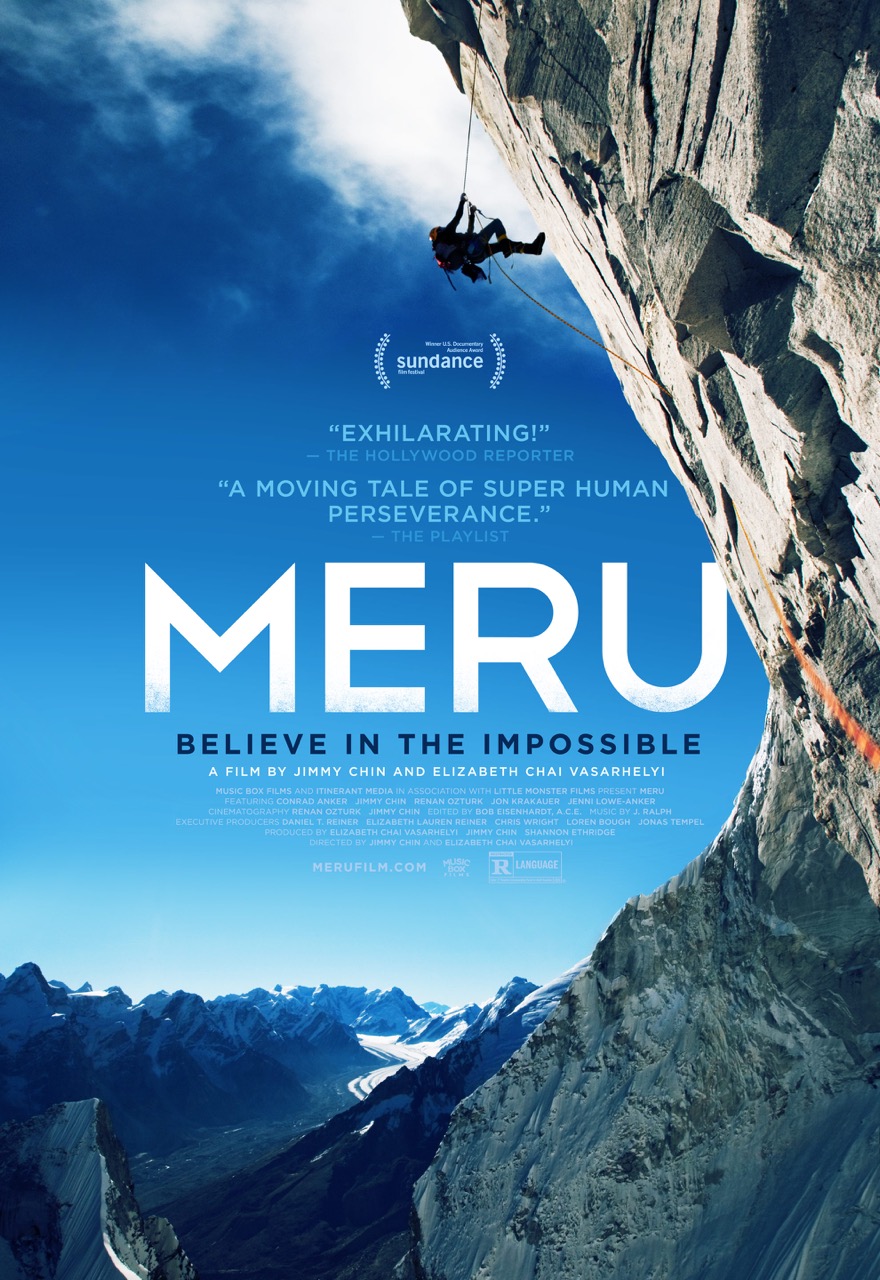 Meru
On their first attempt in 2008, the trio battles 19 days of violent storms and sub-zero temperatures, teetering on a portaledge night after night, only to be beaten back 100 meters from the top. Returning home, a series of disasters, losses, and doubts seriously test their dream of one last try. Finally in 2011, they confront the breathtaking, treacherous Meru once again. But at what cost?

Renowned alpinists Conrad Anker, Jimmy Chin and Renan Ozturk attempt the impossible climb: the Shark's Fin on Mount Meru, a 21,000 foot peak above the Ganges River in Northern India and the ultimate challenge in the high-stakes world of big-wall climbing.
Mount Everest may be the planet's highest, most famous, and most ascended mountain, but few peaks are as treacherous as Meru's central peak. National Geographic photographer and film director Jimmy Chin, with Elizabeth Chai Vasarhelyi, masterfully captures the ephemeral grandeur of this lesser-known Himalayan peak, whilst also dramatizing his own superhuman struggle of ascending it with fellow alpinists Conrad Anker and Renan Ozturk. This documentary won the 2015 U.S. Documentary Audience Award at Sundance, and documents the first time in history that anyone has ever ascended the Shark's fin route up the central peak of the Meru Peak in northern India.

"For me, married to one of the subjects, it's hard for me to get my head around, yet I also really respect his passion and dedication to what he does…"