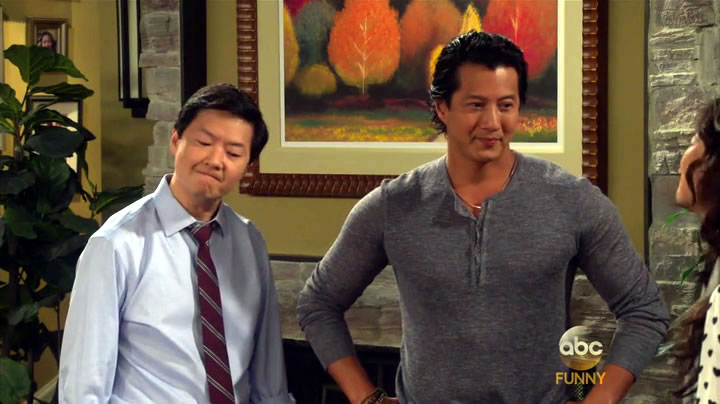 Dr. Ken Season 1, Episode 4 "Kevin O'Connell"
Ken is taken aback when he meets Allison's former boyfriend Kevin O'Connell (guest star Will Yun Lee, "The Wolverine"), now a very hot and successful doctor. So when Ken is asked to speak at a banquet honoring Kevin, he uses the opportunity more as a roast. Meanwhile, Molly struggles with a school assignment asking for what she wants to be when she grows up.

There had been some valid concerns that Dr. Ken would perpetuate Ken Jeong's schtick as a minstrel act. But after seeing how the writers positioned Will Yun Lee's character, it's pretty evident that a lot of thoughtful decisions go into each episode. It's much more than just comedy. You also get a side of subtle social commentary.
I'd like to propose a new challenge: watching an entire episode of Dr. Ken with a mouthful of water. First person who sprays, has to do a shot of soju.
Watch Dr. Ken Season 1, Episode 4 "Kevin O'Connell" here: