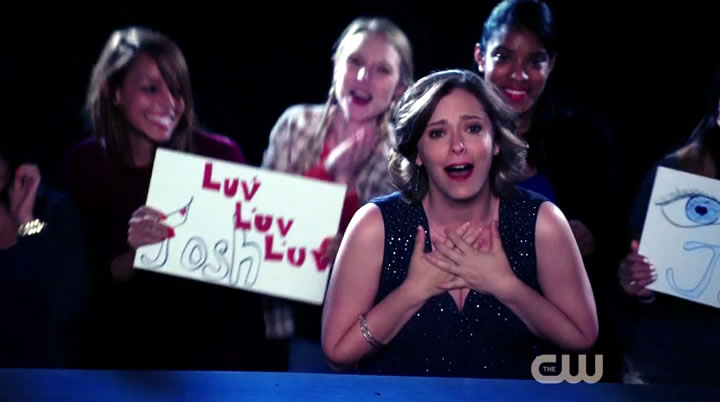 Crazy Ex-Girlfriend Season 1, Episode 3 "I Hope Josh Comes to My Party!"
Rebecca throws a housewarming party, despite her lack of social connections in West Covina and a childhood fear of hosting parties, to get closer to Josh.

Oh Lord, if you thought Crazy Ex-Girlfriend was just a harmless little comedy, you might want to just skip this week's episode. But if you think you can handle a boy band made up of four Joshes, then go ahead. See if you can pick yourself up after watching this little bit of hilarity.
Watch Crazy Ex-Girlfriend Season 1, Episode 3 "I Hope Josh Comes to My Party!" here: