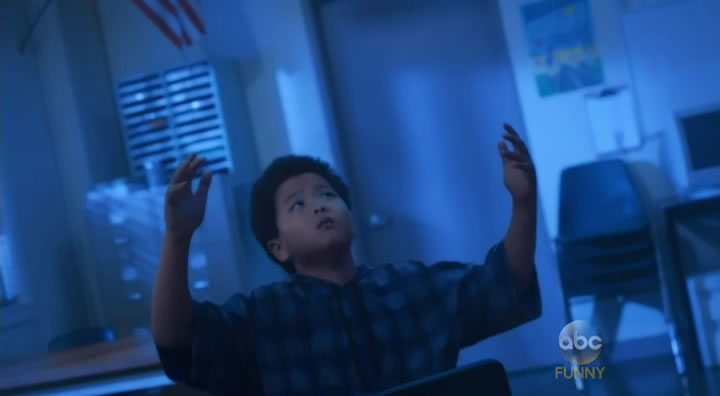 Watch Fresh Off The Boat Season 2, Episode 2 "Boy II Man"
Nicole convinces  Eddie (Hudson Yang) to ditch piccolo and become her tutor, then ends up ditching him when she meets a new boy. Crushed, Eddie stops eating and listens to Boyz II Men's "End of the Road" on repeat.
Jessica (Constance Wu) is confused by his behavior and seeks parenting advice from Honey. Meanwhile, Louis (Randall Park) longs for a daughter which makes Emery and Evan (Ian Chen) panic that they will be forced to move out of their room
It's a real Joy to see Louis Huang's softer side as he longs for a daughter, and to see what really makes him tick. Although Jessica seems like the kind of parent whose beatings will continue until Eddie's morale improves, we also get to see how conniving she can be in getting Eddie to comply.
And as ludicrous as teenage heartbreak is in the grand scheme of things, you kind of do feel Eddie's pain and heartache. Anyone whose heart was broken in the 1990s will immediately suffer flashbacks during his "heartbreak montage."
Also, stay tuned to the very last scene… you'll be whistling that tune all day!
Watch Fresh Off The Boat Season 2, Episode 2 "Boy II Man" here: