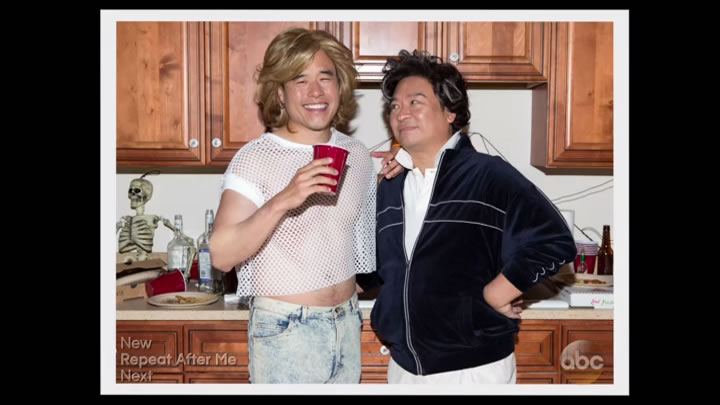 Watch Fresh Off The Boat Season 1, Episode 10 "Blind Spot"
Jessica is annoyed that Louis isn't jealous when her college boyfriend, Oscar (Rex Lee), visits; Eddie tries to get out of participating in the school science fair.
Definitely the best and funniest episode yet. It went a million laughs per minute. Not only is Jessica's college boyfriend visiting, Louis' ex shows up too. Wait until you see who it is! Our favorite episode for many reasons (see the screencaps below).
Watch Fresh Off The Boat Season 1, Episode 10 "Blind Spot" here:

Here are some sponsors worth supporting:
Dove Advanced Care
Hershey's Kisses
Scrubbing Bubbles
#RepeatAfterMe
#AprilFools
Apple Watch
Target Style
Olive Garden
Jergens Natural Glow
Peeps
BP Gasoline with Invigorate
#Kimmel
Breyers Natural Vanilla
EOS Lip Balm