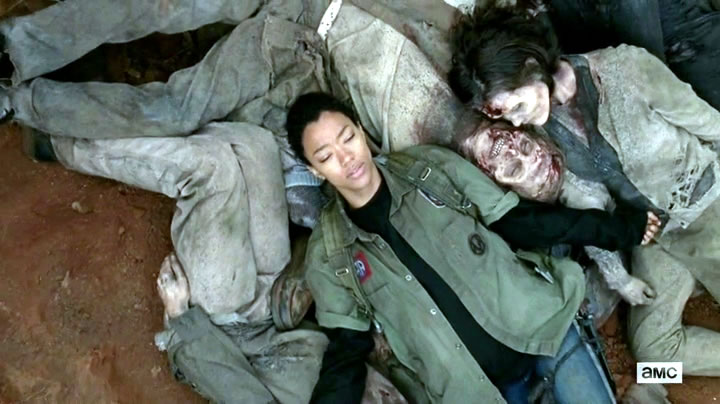 Walking Dead Season 5, Episode 16 "Conquer" (Season Finale)
Daryl experiences trouble on a run while Rick and his group continue to feel like outsiders in Alexandria, where trouble is creeping into the gates.
The only spoiler we'll give you is that you'll need to brace yourselves. Get comfortable, have everything you need (water, snacks, a stiff drink) within arms reach. I might even suggest putting on a Depends adult diaper. People die in this episode. People you might like. Yes. It's tragic.
Watch it (again, or for the first time) on Amazon, iTunes, Google Play, Xbox Video, or Xfinity/Comcast:
Watch Walking Dead Season 5, Episode 16 "Conquer" (Season Finale) on:
And here is a list of sponsors worth patronizing:
Jurassic World
Audi A6
Halo 5 Guardians #HUNTtheTRUTH
Microsoft Surface Pro 3 #myTWDprank
The Strain
2015 Lincoln MKZ Hybrid
Tomorrowland
Better Call Saul
Apple Watch
Poltergeist #WhatAreYouAfraidOf
Taco Bell BREAKFASTDEFECTORS.COM
PS4
Terminator Genisys
Into the Badlands
Turn: Washington's Spies
TurboTax
Hand to God
Interstellar on Blu-ray
Old Spice New Fresher Collection
2016 Mazda CX-5
Candy Crush Saga
Penny Dreadful
A Gentleman's Guide to Love and Murder
Furious 7
Humans
American Express Apple Pay
Dr. Pepper
Halt and Catch Fire
Mad Men