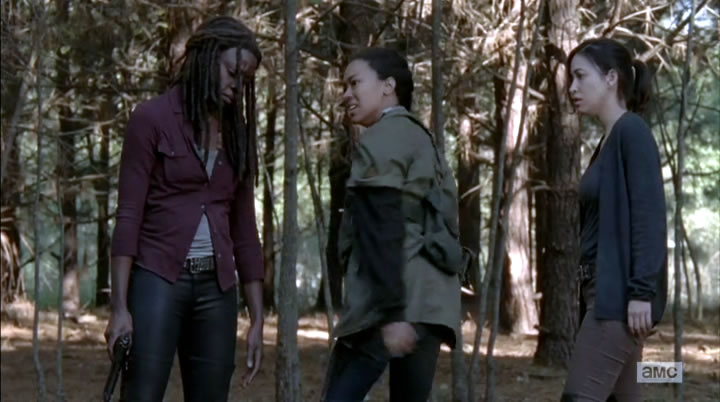 Walking Dead Season 5, Episode 15 "Try"
When life within the walls begins to mimic life outside, the group realizes that sheltered life may not be possible.
Deanna is brilliant, with her archived videos that she reviews over and over again, and she especially needs these tapes after what happened in last week's episode. Rick begins to take his job a bit more personally than he should. Sasha is tired of playing defense. Glenn gives Nicholas an ultimatum. Carl finds himself in a position where he could easily be the subject of a classic schoolyard taunting rhyme.
Watch it (again, or for the first time) on Amazon, iTunes, Google Play, Xbox Video, or Xfinity/Comcast:
Watch Walking Dead Season 5, Episode 15 "Try" on:
And here is a list of sponsors worth patronizing:
Better Call Saul
Halo 5 Guradians #HunttheTruth
Subway Turkey Italiano Melt #sublove
2015 Lincoln MKZ
T-Mobile #DitchandSwitch
#Lexus Command Performance Sales Event
 Turn: Washington's Spies
Mission Impossible: Rogue Nation
Diet Dr. Pepper
Sprint 800 SPRINT-1
Motorola Droid, Exclusively at Verizon
The Visit – A New Musical
Kia Optima
The Hobbit: The Battle of the Five Armies
Blue Moon #ArtfullyCrafted
Pizza Hut
American Express Apple Pay
#GetHard
2015 Lincoln MKC
Comic Book Men