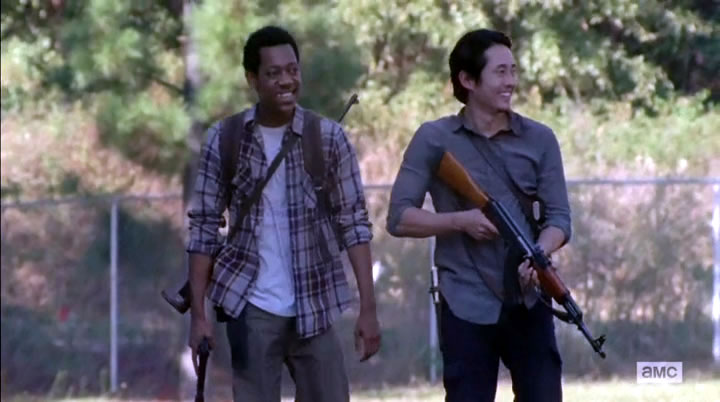 Walking Dead Season 5, Episode 14 "Spend"
While trying to secure a new home, Rick and his group face challenges, and question the utopia they find themselves in.
Brace yourselves, because this is definitely one of the goriest episodes ever in the history of Walking Dead. Definitely the goriest of season 5. This episode is a defining moment for more than one of our survivors.
Watch it (again, or for the first time) on Amazon, iTunes, Google Play, Xbox Video, or Xfinity/Comcast:
Watch Walking Dead Season 5, Episode 14 "Spend" on:
And here is a list of sponsors worth patronizing:
Better Call Saul
PS4
Diet Dr. Pepper
LG G3
2015 Lincoln MKZ
#Lexus Command Performance Sales Event
Comic Book Men
#DangerousWorkSite
Apple Watch
State Farm 800-STATE-FARM
iZombie
Burger King 10 Nuggets $1.49
Sprint 800 SPRINT-1
#Insurgent
Data Stash from T-Mobile #Uncarrier
DirecTV 1-800-DIRECTV
Turn: Washington's Spies