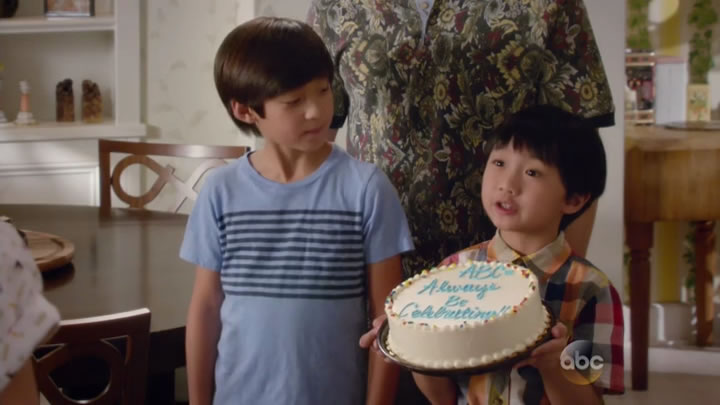 Watch Fresh Off The Boat Season 1, Episode 9 "License to Sell" 
Jessica worries she can't compete with a top realtor and puts off taking the exam for her license; Eddie asks Louis for advice about winning over an older girl.
The Huangs are up to their usual antics again this week. And just wait til you see what Louis ordered when he finally pries open that humongous crate! Who does that? No spoilers here, but you should know that Nicole actually pulls a GUN on Eddie, and he screams to the high heavens. Plus, you'll hear for the very first time someone exclaim "JUDAS PRIEST!" in response to being startled.
Watch Fresh Off The Boat Season 1, Episode 9 "License to Sell" here:

Here are some sponsors worth supporting:
Kellogg's Raisin Bran with Cranberries
OxyClean
T-Mobile #DitchandSwitch
Verizon #NeverSettle
Olive Garden
Tropicana
The Hobbit: The Battle of the Five Armies
#RepeatAfterMe
#Cristela
Samsung SUHDTV
McDonalds
Cinderella
Marvel Agents of S.H.I.E.L.D.
#Forever