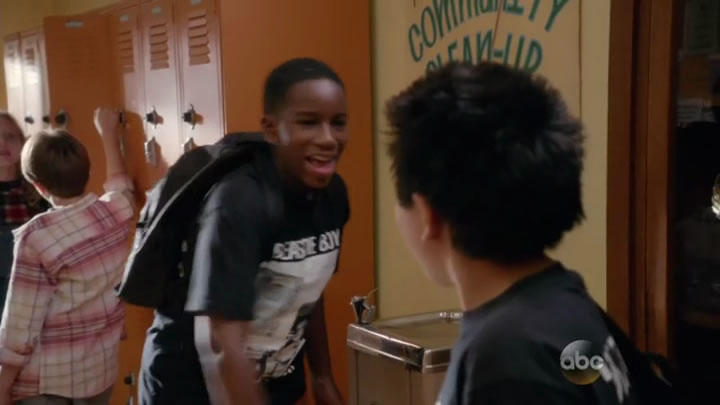 Watch Fresh Off The Boat Season 1, Episode 8 "Philip Goldstein" 
Eddie tries to make friends with the only other Chinese kid in school but finds they have nothing in common; Mitch takes a job at a rival Golden Saddle.
Albert Tsai, the young actor who plays Philip Goldstein, is someone I'd call a comedic prodigy. The dry matter-of-fact manner in which he delivers his lines is just classic. ABC is lucky to have him, because if Lorne Michaels hired children for SNL, Tsai could be their saving grace. The dramatic and comedic tension between him and Hudson Yang's character Eddie is thick and splendid, and I hope we see more of him in future episodes.
Watch Fresh Off The Boat Season 1, Episode 8 "Philip Goldstein" here:

Here are some sponsors worth supporting:
Hulu
Yoplait Greek 100
Metro PCS Unlimited 4G LTE
Disney's Cinderella
The Goldbergs
Once Upon A Time
Apple Watch
Night at the Museum
#blackishABC
Dancing with the Stars
Time Warner Cable
halos California mandarins
Dreamworks Home
McDonald's Chicken Select Tenders
#RepeatAfterMe
#AgentsofSHIELD