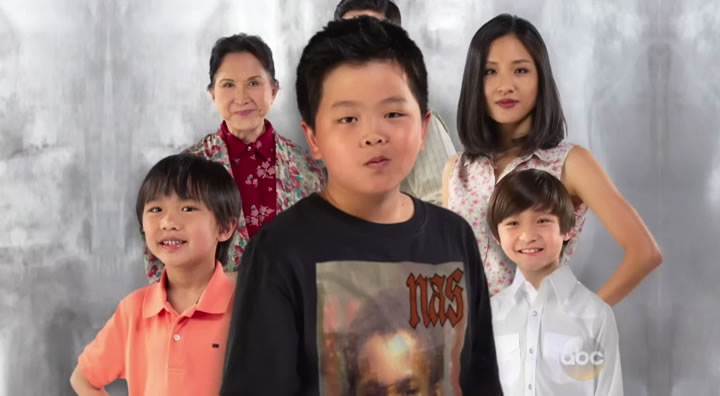 Watch Fresh Off The Boat Season 1, Episode 1
It's 1995 and 11-year-old hip-hop loving Eddie Huang (Hudson Yang) has just moved with his family from Chinatown in Washington D.C. to suburban Orlando. They quickly discover things are very different there. Orlando doesn't even have a Chinatown—unless you count the Huang house.
Eddie's dad, Louis (Randall Park), has dragged the family to the 'burbs to pursue his version of the American dream, opening Cattleman's Ranch Steakhouse, a struggling western-themed restaurant. Louis thinks that the best way to get customers in the door is to hire a white host to greet them and make them feel comfortable. Eddie's mom, Jessica (Constance Wu), has agreed to the move, but she finds Orlando a strange place—from the rollerblading stay-at-home moms, to the hospital-like grocery stores, to the fact that the humidity has ruined her hair.
Watch Fresh Off The Boat Season 1, Episode 2
Louis (Randall Park) and Jessica (Constance Wu) clash over how to raise the kids and how to run the restaurant. When the boys get straight A's in school, Jessica decides that their school must be too easy and takes it upon herself to give them more homework and tutor them after class. She takes the same strict approach at the restaurant (no extra croutons for anyone!), so it's up to Louis to get her to lighten up on everyone.

Here are some sponsors worth supporting: