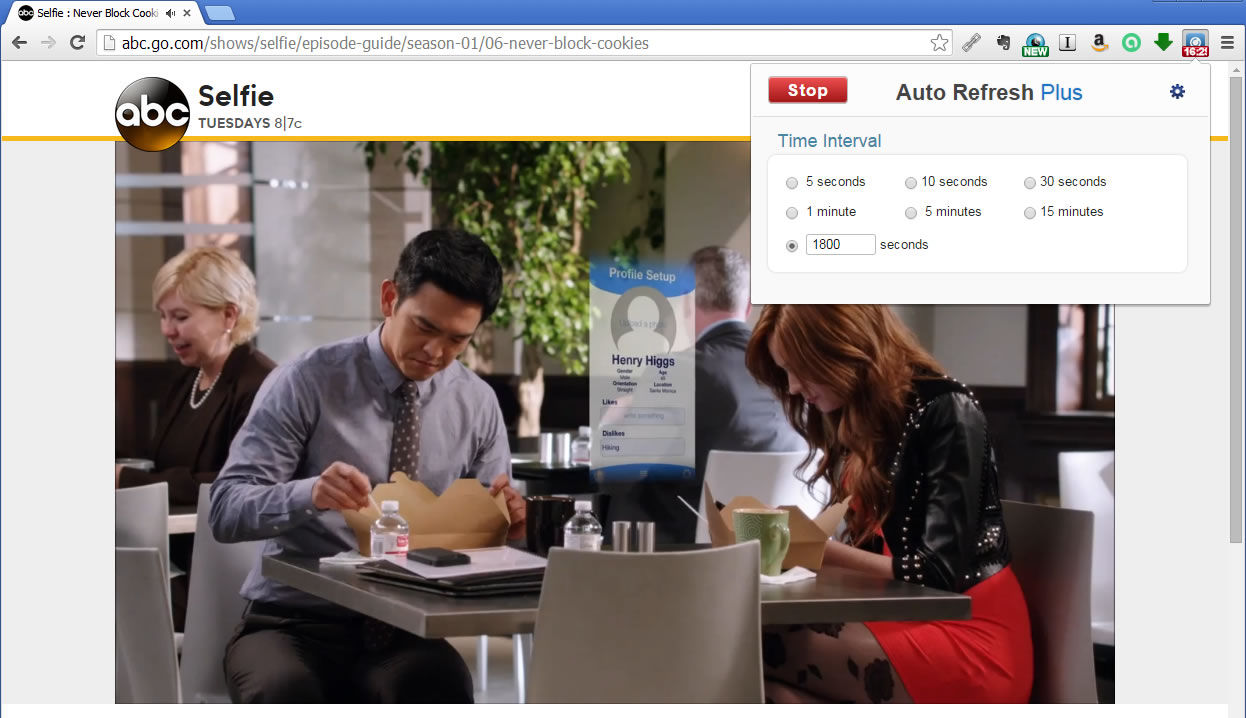 It's the advertisers who make network television shows possible. This is one way to let advertisers know that their ad dollars are worth it. If Community was revived because of people watching it on Hulu, then surely Selfie has a fighting chance if we all implemented this hack…
Follow this hack to #SaveSelfie while doing other things:
Fire up Google Chrome Browser. If you don't have it, download and install it from here: http://www.google.com/chrome
Install the Auto Refresh extension. UPDATED
Go to the ABC website or the Hulu.com and choose an episode to stream. Only the last five episodes are available on either website.
Click on the icon for the Auto Refresh   in the upper right hand corner of the browser window. Enter 14 in the minutes field, and then click on "Start."

Leave that browser tab open and proceed with your day, confident that the episode will keep repeating after 30 minutes and advertisers will receive impressions.
If you're feeling generous with your internet bandwidth and your computer's processing power, open up additional browser tabs and repeat steps 3-5 for all the other episodes of Selfie.