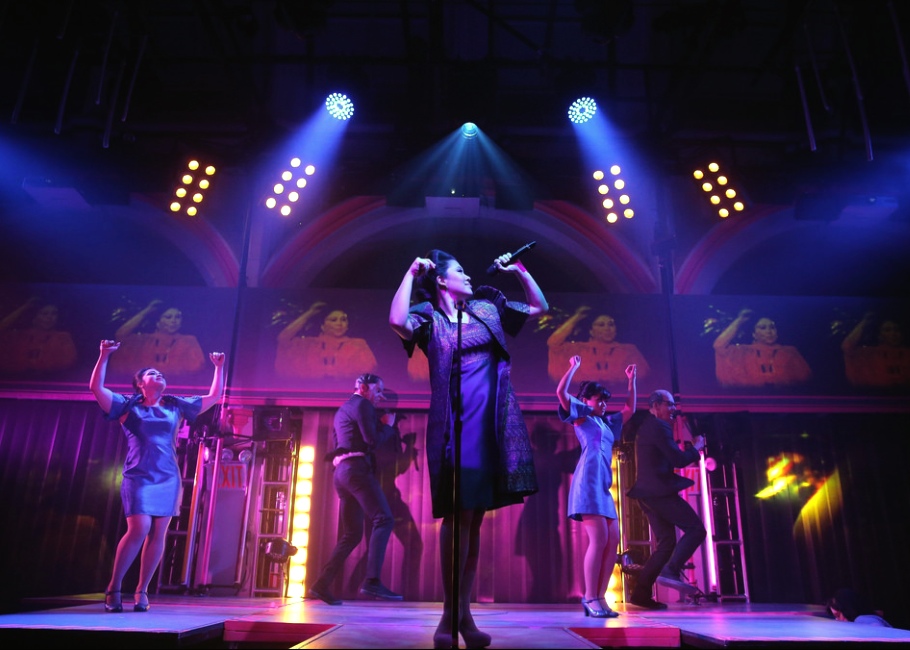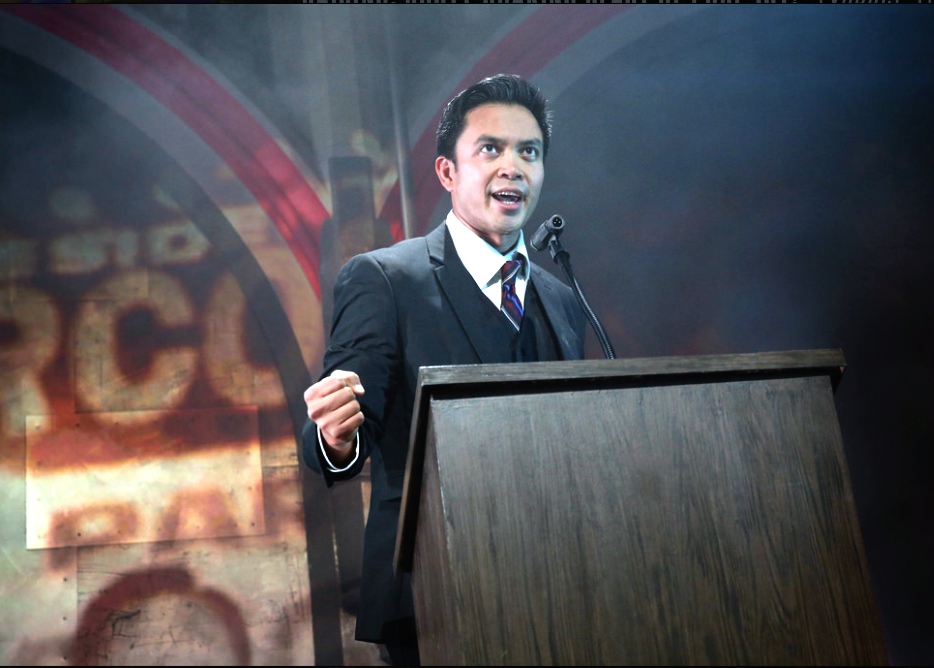 Here Lies Love is "a revolutionary musical experience from David Byrne and Fatboy Slim that's being called 'A LIFE-GIVING, ROOF-RAISING, BOOTY-SHAKING BLAST OF PURE JOY!' (Vogue). This thrillingly immersive show retraces the astonishing journey of Filipina First Lady Imelda Marcos from her meteoric rise to power to her descent into infamy and the People Power Revolution. An adrenaline-fueled, 360-degree multimedia spectacle, HERE LIES LOVE blends the passion of politics with heart-pounding dance beats for an exhilarating and completely unmissable event. Alex Timbers (Rocky, Bloody Bloody Andrew Jackson) directs this never-seen-anything-like-it production. POWER TO THE PARTY!"
From what I hear, they didn't bother to install seats in this theater because audiences feel compelled to dance for the duration of the 90 minute show.
Here's how you can see the show:
NEW YORK:
The Public Theater through January 4th, 2015
425 Lafayette Street, NY, NY 10003
Sun & Mon: 2 – 6 PM, Tues – Sat: 2 – 7:30 PM
212-967-7555
(10am – 7pm)
LONDON:
http://www.nationaltheatre.org.uk/shows/here-lies-love
National Theatre
South Bank,
London, SE1 9PX.
Box Office 020 7452 3000