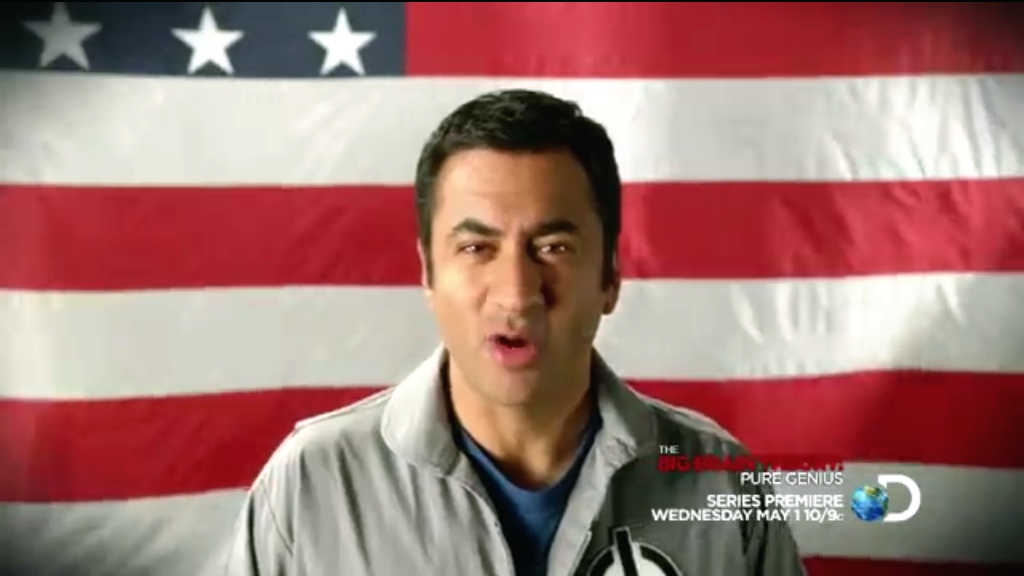 The heart and soul of most reality shows is to showcase the drama surrounding the lives of its cast members. The only objective is to entertain. Each episode results in a micro-denouement, often with a contestant eliminated and the promise of more drama the following week.
With the upcoming Big Brain Theory: Pure Genius, we will probably get all of the above, and more. Discovery's upcoming show will reacquaint us with what really made America the great country that it is: unparalleled innovation and ingenuity. And with Kal Penn's entertaining dynamism, American ingenuity can be inspiring again.
Big Brain Theory: Pure Genius airs Wednesday, May 1st at 10pm/9 Central on Discovery.
Watch the trailer here: